Full-Service Structural & Basement Repair Contractor Serving Central New York
Woodford Bros., Inc., Structural & Basement Repair Experts Since 1965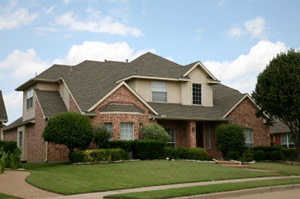 Welcome to Woodford Bros., Inc., we are Central New York's expert foundation repair & basement waterproofing and construction company. We are a locally owned and family run business that has been helping residential and commercial businesses for over 50 years.
Specializing in reconstruction or otherwise known as construction renovation, we provide our many foundation repair services to all local homeowners, from general everyday maintenance to serious structural defects for both residential and commercial properties. Structural problems in buildings are a common result or mixed result of environmental factors, lack of maintenance or original design flaws.
Here is just a small sample of some of the great benefits you'll receive when you call Woodford Bros., Inc.:
Certified and licensed foundation & basement repair contractors
Residential, commercial or historical structures
Construction, restoration, maintenance, and repairs
Free cost estimates and warrantied foundation & basement repair solutions
Repaired structural integrity and restored home comfort!
How Do We Do It
We are known for regularly repairing buildings that other contractors said were beyond all hope. Here you can find the best services, products, and prices across New York on structural foundation repairs. When your home or business experiences any sort of settlement, it's difficult to pinpoint the cause of the foundation crack in the wall or slab. Sometimes, they can even be hidden. Don't stress over a bowing foundation wall or a home renovation, contact Woodford Bros., Inc. today. We do all the work for you and we use the best solution available for your particular property at an affordable price!
Our Philosophy
Our Noble Purpose
One Team, Providing Unique Solutions, Committed to Restoring Peace of Mind.
Our Mission
To be the best in our industry by treating our customers as family & providing proven solutions with WOW service.
Our Values
Honesty Make a Real Difference One Team, Community Exceed Customer Expectations
A Large Selection of Foundation Repair Services for any Property
Structural integrity is one of the most important values of owning property. With Woodford Bros., Inc. nearby, we can repair and restore any of your building's problems.
The foundation of your residence may be the single most important feature of your property. Any small problem occurring within your foundation may begin stemming out to the rest of the home and may eventually get more severe, if not addressed soon enough. Since every structure is built differently and located on different soils, each structure will need a unique and customized solution to address the particular structural problem and failing building. Woodford Bros., Inc. makes it easy for you. Simply contact us today for a free cost estimate and we'll send one of our experienced foundation repair technicians to your property to quickly access what kind of repairs your structure will need.
Experienced and Professional Contractors Serving Syracuse, Binghamton, Utica, Rochester and All Areas Nearby!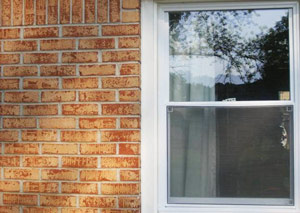 We are your experts in structural repairs of homes, garages and commercial spaces. We specialize in foundation straightening, hydraulic lifting systems, foundation replacement, tension rod systems, foundation lifting, structural moving, structural cabling, floor and roof leveling, beam repairs and replacement, as well as pneumatic lifting systems.
If you have a building with structural concerns, contact Woodford Bros., Inc.. We have 39 years of experience in the building repair and construction industry and have been involved in over 30,000 projects. We offer Free Estimates in our area, and are confident we can solve your building's problems. Basically … if it was built right to begin with, Woodford Bros. can make it right again.
Located in Central New York State, our territory extends from Minnesota to Maine and down into the Virginia's. If you live within this area, Woodford Bros., Inc. offers no obligation, Free Estimates. Please feel free to complete our Estimate Request Form. If you live outside our normal territory, or are looking for a quick idea of what your project may cost, then select our Ball Park Estimate Kit for instructions and a list of the materials you will need to accomplish this task.
Looking for a price? Get a no cost, no obligation free estimate.